Redefine Convenience with Popup Autonomous Retail
C-stores today have challenges on multiple fronts right from capturing consumer attention, maintaining sales to the onslaught of growing number of online shopping options and alternate grocery channels. To top it they are limited by their location and have revenue dependency on gas station foot falls.
Popup autonomous retail as a service addresses all of these problem areas. Cartable is redefining accessibility by bringing your store to your customers.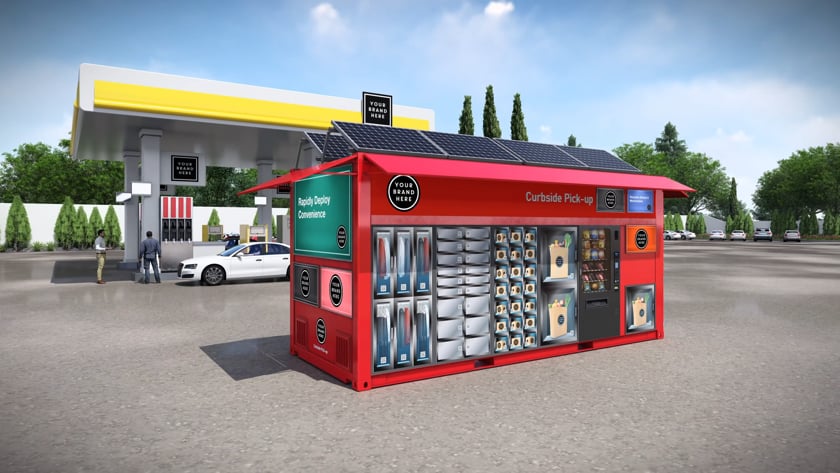 Now Playing: Cartable
24x7 Convenience Drives Customer Loyalty
Be where your customers are 24×7.
Target key traffic areas, leverage special occasions, and events.

Provide ultimate convenience.
Deliver your brand experience at any location.
Deploy quick, easy, accessible, and interactive merchandising.
Have complete control over customer data, anticipate demand.
Lower your operational costs by over 80%.
Automated product replenishment.
Go staff-less with a fully automated store on wheels.
Extend your Brand's Promise and Reach
Support and supply your customers with what they want, when and where they want. Drive customer loyalty with popup autonomous retail as a service.
Prioritize inventory with in-store insights like top products mapped to seasonale demand, then validate with remote popup shop locations.
Offer 24x7 Remedies are Right Around the Corner
Map remedies to mobile retail. Expand your SEO business locations with an unlimited number of 24x7 autonomous shops. Market and promote to your customers that they now have 24x7 access to remedies, right around their corner.
https://vimeo.com/384370492https://vimeo.com/384634677https://vimeo.com/384637225 Get CartableTM Previous Next CX20 Get CartableTM The CX20 is a 20ft. Popup Autonomous Retail as a Service solution that enables businesses and organizations …