Popup Autonomous Retail as a Service
Now Playing: Cartable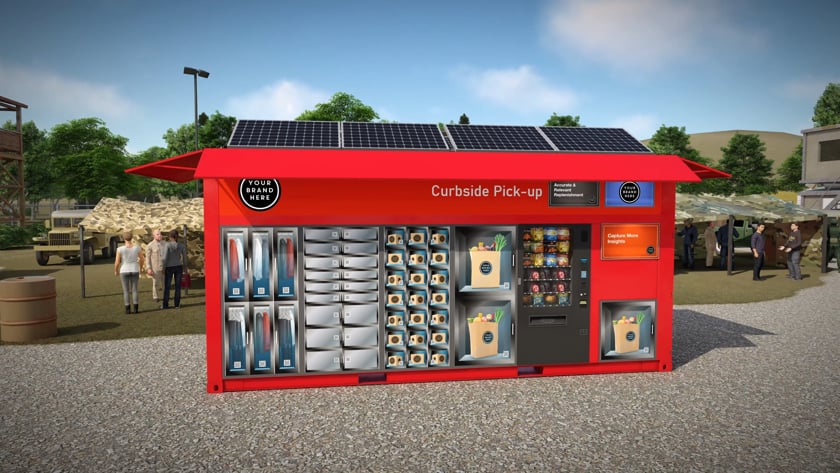 Now Playing: Cartable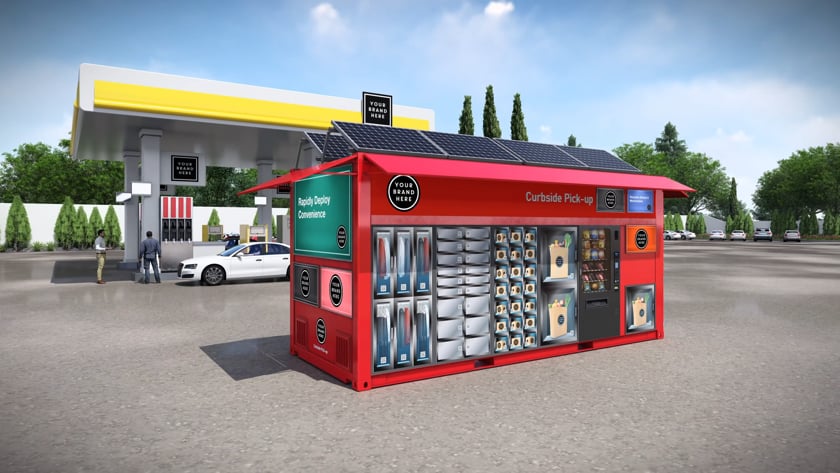 Now Playing: Cartable
The CX20 is a 20ft. Popup Autonomous Retail as a Service solution that enables businesses and organizations to provide a fleet of popup mobile shops with modular lockers and vending solutions that can be opened electronically upon order completion and authentication in any location.
The CX20 also comes in 2 additional sizes:
CX10 (10ft.) & CX40 (40ft.)
Provide your most commonly ordered items, visible through clear locker windows.

Cartable is portable and modular, enabling you to track the customer experience with actionable analytics informing your decisions on location, deployment, and modular locker and vending arrangements based on insights and customer needs.

Customize your Cartable with your brand and wrap.
Promote and advertise with digital signs on the front and back of the Cartable popup.
A touch screen monitor empowers customers to complete their orders from the Cartable location or to purchase on Cartable delivery vans.
Credit card reader & NFC reader
(Apple Pay / Android Pay)
Solar panels with batteries enable extended remote operation.
4G/5G connection to update, monitor, secure, and capture insights remotely.

Cartable locker systems are modular and can provide custom arrangements based on insights and customer needs for a multitude of solutions, including laundry & dry cleaning, deliveries, general merchandise, and refrigeration units on both sides of your Cartable popup autonomous shop.
Cartable vending systems are a popular addition to the Cartable locker systems. You compliment your products with upsells and cross-sells in convenient Cartable vending systems on both sides of your autonomous popup shop, offering snacks and drinks.
Does your business or organization want to be more mobile?
Cartable offers the VX22, a delivery van fortified with the Cartable locker and vending systems. The VX22 can keep your Cartable popup autonomous shops continuously stocked with dynamic replenishment. The VX22 is also a great way to temporarily augment and quickly support your business or organization with a moving mobile store for your next big event, or while your store is under renovations.
Cartable is more than a product.
Cartable is a popup autonomous retail as a service solution that empowers business and organizations to rapidly deploy convenience to their customers.
See Cartable's industry solutions and services below.