Bring Your New Autonomous Storefront to Your Customer's Neighborhood
Demands of the modern shopper, as well as advancements in the technology, are the key drivers on how the retail industry is embracing change. With Amazon and other big players completely changing the retail landscape. It's become critical for retailers to not only differentiate but also innovate continuously and give the customers the buying experience they have come to expect.
Cartable can help retail stores provide autonomous popup retail as a service, in their neighborhoods, or any location as an always-open solution.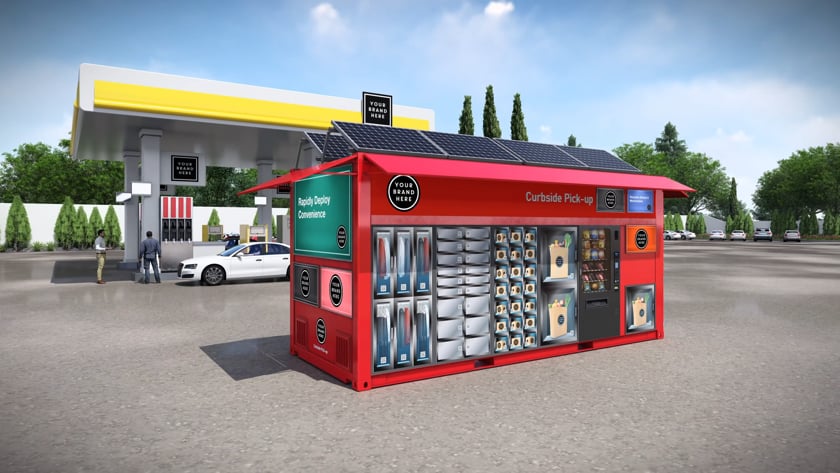 Now Playing: Cartable
Superior Convenience & Customer Experience
Meet your customers where they hang out within their daily life journey.
Provide consistent location-agnostic brand experience.
Quickly reach out to remote locations, suburbs wherever customers want to pick up their orders.
Stock and sell top products based on a need basis without locking up capital.
Empower your customers with a choice of delivery options
Create upsell opportunities while you deliver them the products they need.
Superior Customer Experience
Improve your brand experience with an always-open solution.
Use analytics data to identify trends in top products, location, and customer habits.
Use Cartable solution to improve multi-channel capability.
Bring Your Store to Your Customers
Never close, bring your store and new products to your customers. Take your autonomous store on tour, right around the corner from your customers.
Grow and Extend Your Business
Our customers gain additional geographic reach, flexibility to deliver items in a new way, the ability to experiment with more SKUs, and the data to enact continual iterations and improvements. By leveraging existing systems and architecture, our customers gain customer loyalty, lifetime value, and ROI.
Cartable popup autonomous retail as a service can be temporary, while your new brick and mortar locations are under construction or being renovated. Or, permanent, consistently offering convenience to your customer's in their neighborhoods and where they frequent.
https://vimeo.com/384370492https://vimeo.com/384634677https://vimeo.com/384637225 Get CartableTM Previous Next CX20 Get CartableTM The CX20 is a 20ft. Popup Autonomous Retail as a Service solution that enables businesses and organizations …